We worked with Michael Kelly, an exhibit design and interpretation developer to prototype and install two exhibit interactives for the Sieur de Monts Nature Center at Acadia National Park.
View the exhibit design plans here:
ShoreBird Matching Game
In this exhibit, visitors are invited to match a shorebird's egg to its image. The egg is embedded with an RFID tag, which when read correctly, triggers the sound of the bird's call. The wrong egg triggers an error sound. Each set is stand-alone, so highly motivated visitors can get a cacophony of north eastern shorebirds calling out.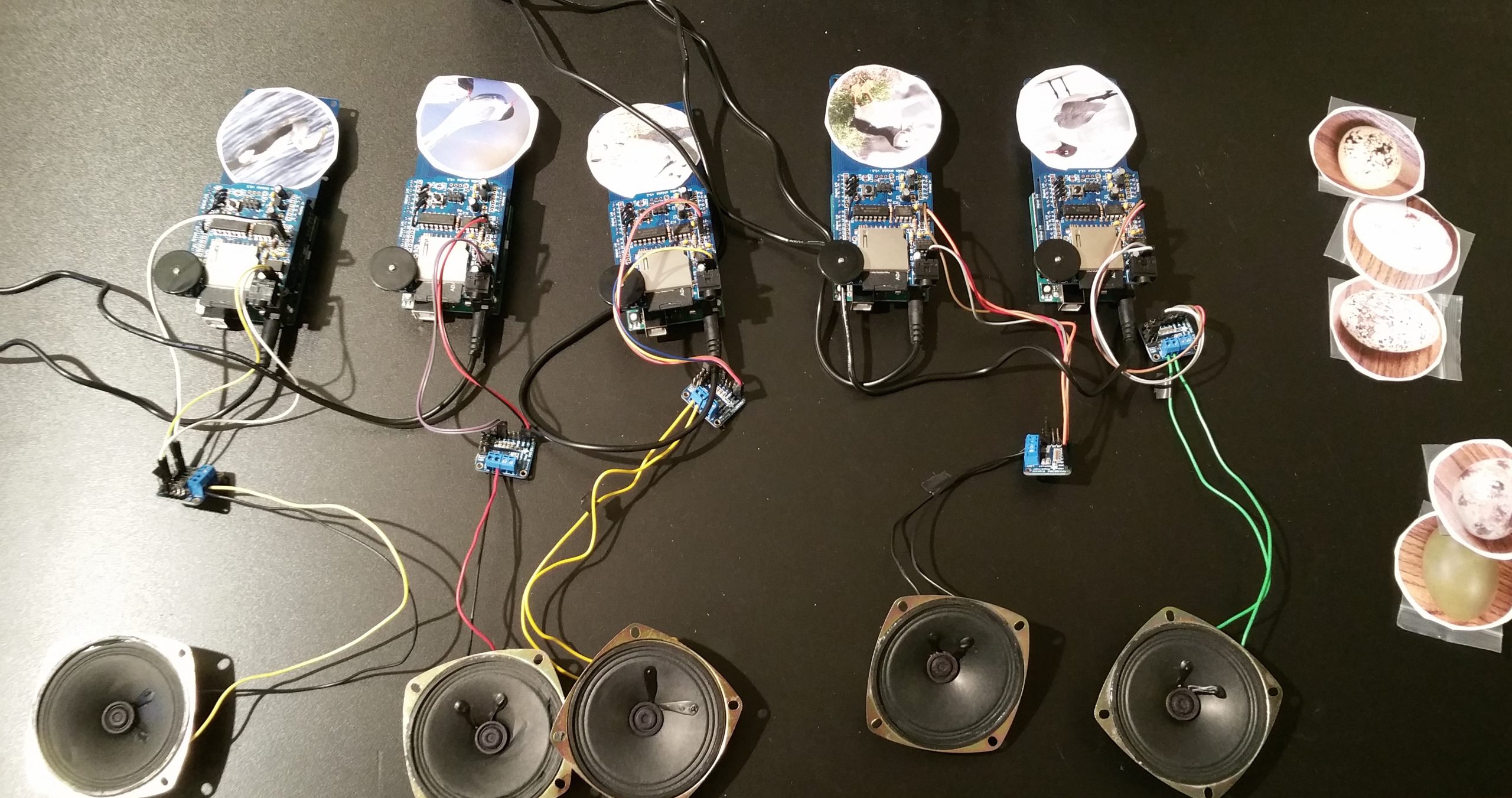 Download code, diagram, and WAV audio files from Github.
Salt Marsh / Open Ocean Interactive
For this exhibit, visitors interact with a rail to compare and contrast sounds of Marsh life and Open Ocean ecosystems by pressing one of two buttons.
Each button triggers a sound clip on the overhead speaker and an LED strip to illuminate the corresponding panel. We used Museduino's unique Cat5 cabling system to power electronics from behind the panels and through the both the left and right side of the railing.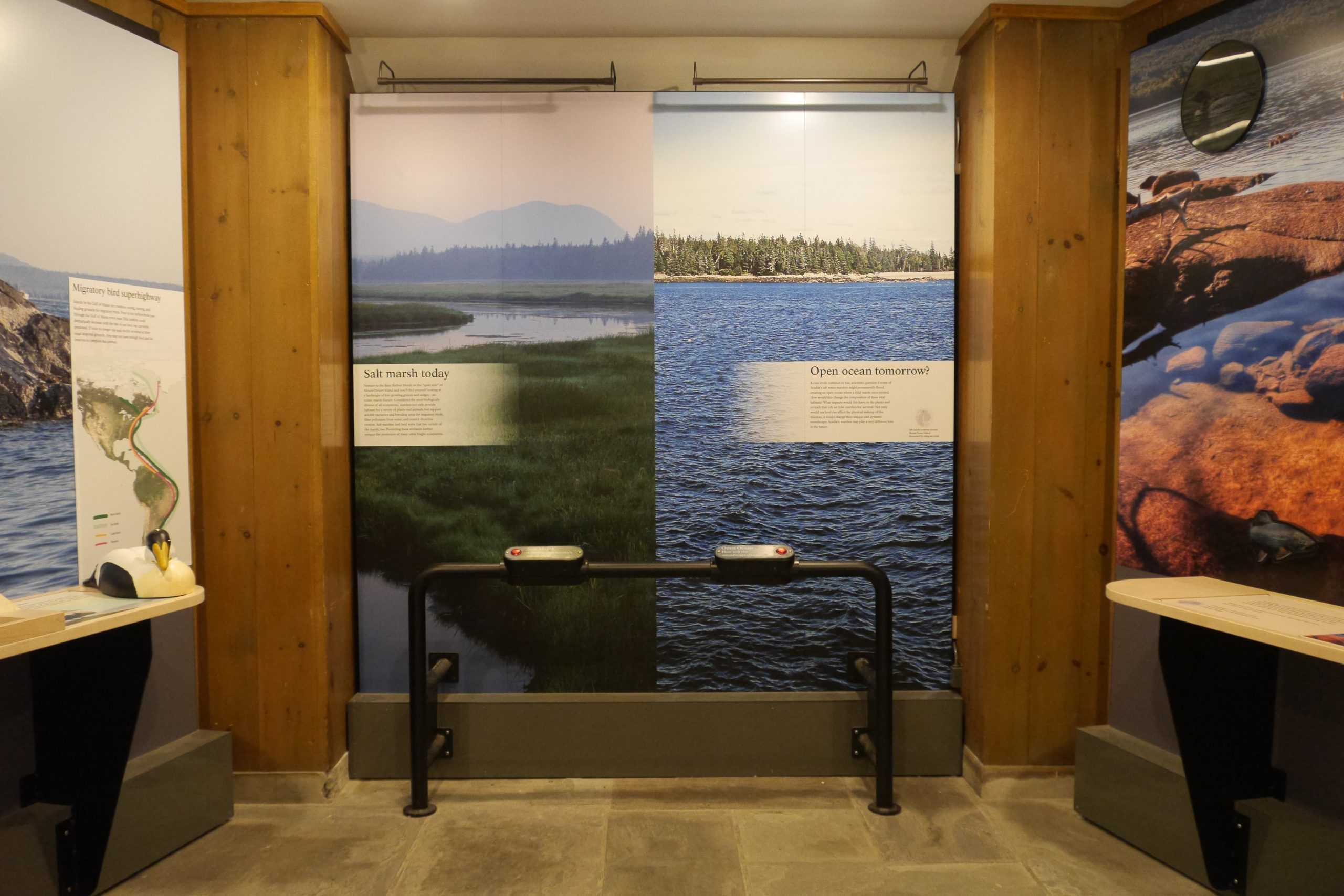 Code, diagram, and MP3 audio files are available on Github.